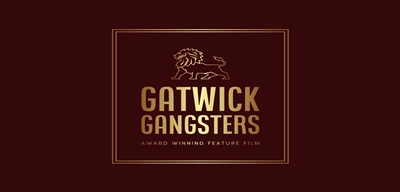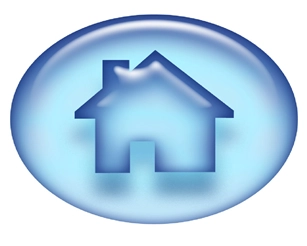 About Us
History of Making Gatwick Gangsters

Gatwick Gangsters' creator is Sally Clack who plays Lead Lady Shampagne.
Having never done comedy she went on a course with the AMUSED MOOSE COMEDY COURSES her teacher was Logan Murray and she spent two months crafting her talents.
Sally Clack was a former Aircraft saleswoman so performing in front of crowds came naturally.
The only problem is Sally swears too much and on a Gig with 'Top Comedy Club' she did not go down very well with the owners, she received a few tuts!
But her Agent landed her on Sky One 'Don't Stop Me Now'. Signing a Contract with the Producers, she would not swear otherwise the fine would be £25,000. Sally played her character 'Shampagne' where she was flung through a wall. "You should have seen the guys behind the scenes trying to catch and stop me as I swung backstage" she laughs "it seriously was a great production, and the team were marvellous. "Other shows turned up with BBC, ITV, and Channel 4.

It was on her own Touring Comedy Show called 'Comedysonic' where she hosted a Comedy Gig with 16 other Comedians on the Isle of Sheppey, Kent that gave her an idea for a Gangster Based Feature Film. "The comedy night we did was a disaster, our comedy night was invaded by a Stag Night made up of Road Workers!
The guys were nice and were out to have a good time!
Our 16 comedians were the 'nice time'. Our MC for the night had a hard job keeping the audience in control.
Simply it went out of control. This was one of the only nights I invited my father, Lord Clack to attend. I was hoping to show off my talents as a comedian! I am still laughing writing this. Even my Husband, Dave could not believe how the comedy night ended up so bad!" Even our 'Comedysonic' sign got stolen off the wall, that night! I woke up next morning and it suddenly hit me, what a great movie this would make.

So, I started to make a few calls to a few London Film Distributors to see if this would be of any interest. Most said No! unless you were a major film production company they were not interested. But one said, make the pilot and let us see. So 'Funny or Die Trying' pilot sprung into life.
The biggest mistake I made was not filming the pilot with my own team. I commissioned a guy who said he had tons of experience making films, but when it came down to it, he had great intensions but was out of his depth.
A lovely chap and but a 45-minute short took him 2 years to deliver.
After speaking to the same film distribution company, they said 'Funny or Die Trying would be better a serious gangster film instead of a comedy.' So, Sally and her Husband Dave set up their Production Company and started writing a new script called 'Gatwick Gangsters'. Master Heating Services Ltd became our new sponsor for the film.

Everything on the pilot was dropped and a new direction was created. Sally started to write scenes. Having grown up as a teenager and worked in Florida, USA. Gatwick Gangsters was starting to write itself! Whilst out socializing and on the Beach. Sally and her Friends would bump into other Teenagers whose family were in the Mafia, Yardi's, or Colombians Gangs. The stories of the 'goings on' would become a valuable crime writing asset for her.
Her best Friend after graduation became a sheriff, then became a Good Friend, it was on many occasions her friend confided with Sally about the 'real lifestyle' of the mob.

Writing a Gangster film was becoming easier than writing comedy, plus she could swear! Dave, her husband came from a colourful family from Croydon, UK he had uncles with street names. Dave's street name was 'Large', his Uncle Ray was 'Ray Razor', so we used Dave's family's street names.
Dave also helped 'Street Up' the gangster story.

With Sally's background of mixing with faces, she could see what is 'plastic and what is real life'. She still cannot discuss what she had seen over the Years in Florida, USA but it all was a good inspiration for her crime writing. "All I can say, is being a 'Stupid' Teenager and having 'Boyfriends' who were 'Faces' gave you a lifestyle of fast cars, cash and big homes but also gave me the opportunity of starring down a 'few gun barrels' from Control-freaks, and People wanting to get back at your 'boyfriend'. On one occasion I was sitting at a bar with my best girlfriend when I was pushed off my stool onto the floor by some guy who stood screaming over me about my current boyfriend business activities. The scary thing was the security in the club did nothing and everyone just ignored me on the floor and the incident. My Best Girlfriend got off her stool and walked away leaving me on the floor. That Boyfriend never let me out without his security tagging along. The violence and anger in Gatwick Gangsters are influenced by some of the hostility she I witnessed and personally dealt with.

After finding myself in an out-of-control situation that landed me in A & E. I split from my Florida boyfriend and came home to London, UK. All I can say is "He will always be the coolest guy I ever met!" Sally took a few years out and went on the London, Party Scene and enjoyed her freedom.
Then met, the love of her life David, who become her husband. "This time I found a real nice guy! Not a thug!"

Gatwick Gangsters started to take shape writing the script bought back some bad memories of dealing with real gangsters. It was helpful to have actors who also had a criminal past as they could relate to what Sally was trying to convey in the story.
All our Actors are brilliant they all could see the truth of how real firms work behind the scenes and Gatwick Gangsters will take you on a real journey of the Gangster world. They all have gone on to make their own productions and have been cast in other projects.

We were excited to have a real Mexican actor to give Gatwick Gangsters a true international flavour. Hot-rod Ponce was born in Morelia, Michoacán México as José Manuel Ponce Navarrete. Ponce is a self-taught Mexican race car driver. Ponce who played Jose de Jesus aka la mano Negra character comes in from Mexico to take over Ray Razor's Manor.

Dave and Sally were suddenly having to wear so many hats from production, casting, writing, and directing dealing with over 450 actors.
Gatwick Gangsters started to take shape. We were excited to have Bobby George, Dart Master playing Diamond Larry. The Late Willie Thorne Snooker Master who played 'The Beast'. Dave Courtney who played 'Ray Razor' and Garry Bushell who played 'East End George'.
But she had another excessively big problem on her hands and that was she never edited a feature film.
Basically, we shot the feature film which took nearly two years to make as they would film on the weekends, but she had no idea how to edit. "it can't be that hard!" she said.
Suddenly film editing school beckoned. "I was lucky to have the rushes to work with" she says talking to a BBC producer.
Sally kept learning how to edit, how to correct sound issues and colour the feature.
When she finally took the finished product to her distributor, they said 137 minutes was too long and she needed to reduce it to 106 minutes.
Another time delay as the film needs to be cut and continuity organised.
She was lucky that Juice worldwide distributors took on the film, we had to wait a year but finally they put it out on streaming platforms worldwide.
And in SUBTITLED: ENGLISH, GERMAN, GREEK, SPANISH, LATIN SPANISH, PORTUGUESE BRAZIL.
Juice Worldwide had sold out several times and finally in Oct 2020 we parted company.
Redgate Properties Ltd our own production company is now in full ownership of our own film.
Gatwick Gangsters 2 script has been written, costed out and when we have funds we will get it going!.